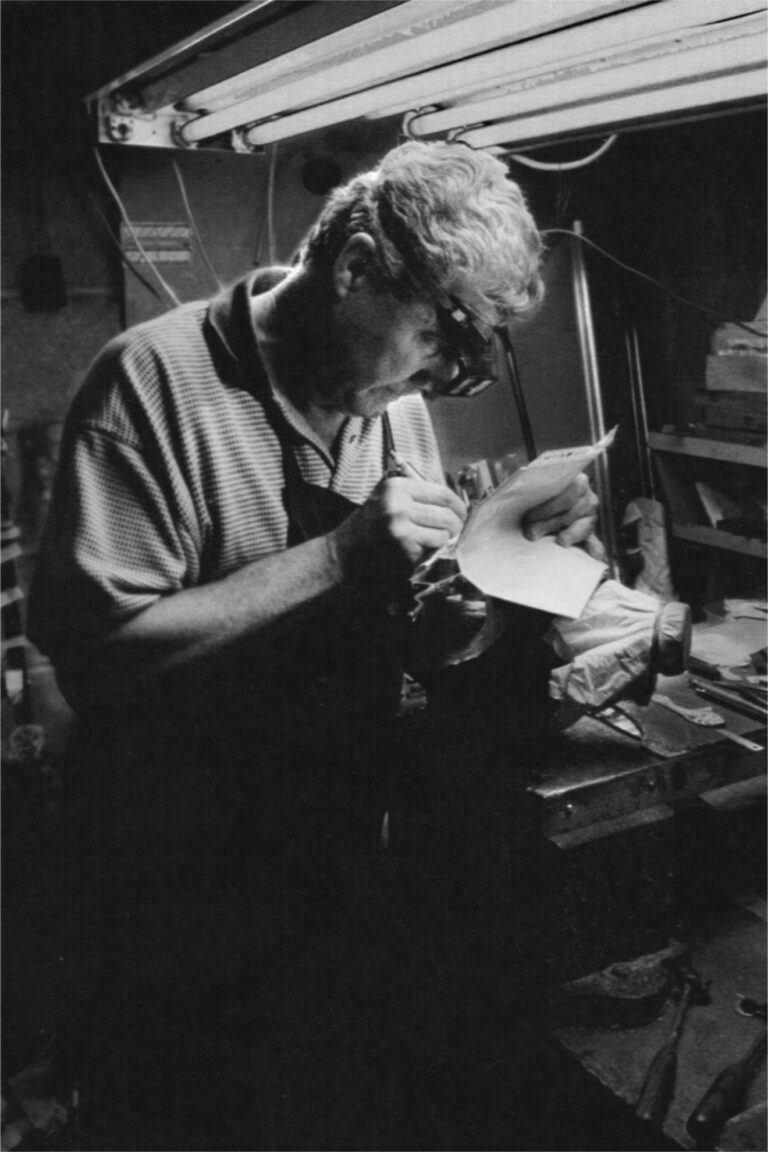 Roland Baptiste has been an engraver for over thirty years.
Right from the start, he has never stopped perfecting his work in order to master his art to the highest degree.
A native of Liège in Belgium and the son of an engraver, it was natural that his work should focus on engraving hunting weapons, given the town's history as a gunsmith.
The quality of his work has led him to work for some of the world's leading brands in this field, particularly in England, where some of the most prestigious and historic houses are based.
His desire to preserve his freedom of expression and creativity has led him to refuse to submit to the constraints of mass production, sometimes for well-known brands.
Passionate about watches since he was a teenager, R. Baptiste has always kept a close eye on the watchmaking world.
the watchmaking world.
Meticulousness and precision of execution are qualities shared by the watchmaking and engraving professions, as R. Baptiste sees it.
Year after year, the idea of creating a timepiece takes shape…
A guardian of know-how.
​
For R. Baptiste, it's time to act. For many years now, we have seen the domination of machine work to such an extent that less well-informed amateurs can no longer tell the difference between machines and hands.
Let's face it, the machine can do a perfect job, but the result is cold and soulless, and it shows!
The concept.
"Originality must be the order of the day, but without being excessive or ostentatious".R. Baptiste wants to keep "the smell of the workshop" in his creations.They must have a space dedicated to engraving and be recognisable.The unique and personalised aspects will be paramount! The aim is to appeal to lovers of beautiful objects and essentially to share the love of fine workmanship through the know-how of each craftsman involved in its creation.
"Welcome to the Atelier Cœur de la Création, where art and tradition come together to create unique and extraordinary works.
Immerse yourself in a world of artistic expression and exceptional craftsmanship, where each creation is the fruit of unbridled passion.
Each piece is created and designed by Roland Baptiste from A to Z. For the majority of the timepieces, production is entrusted to workshops in Belgium, each specialising in their own field and with whom he works in close collaboration. The movement is Swiss-made.